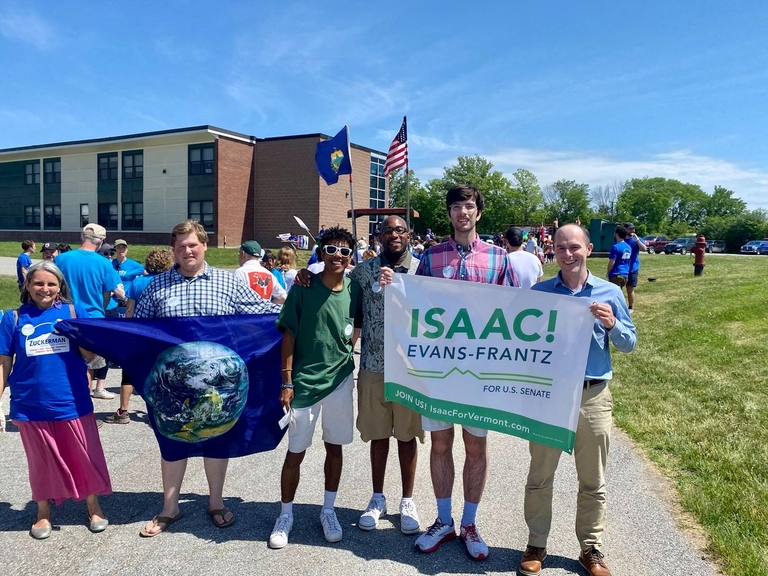 Isaac for Vermont is looking for Vermont students and other young people to join his campaign's summer fellowship program. Isaac is a bold, progressive, coalition-builder. From his service on the Vermont State Board of Education to his anti-war leadership as the Director of Action Corps, Isaac has pushed those in power. He is now running to give voice to the concerns of ordinary Vermonters. Working-class Vermonters, LGBTQ Vermonters, BIPOC, and young Vermonters. Who—for too long—have been left out of the decision-making process by those in power.
Job Description
We are expanding our team this summer and inviting students and young people to join our Campaign Fellows program in preparation for the primary on August 9th. This is an unpaid, volunteer position. This fellowship will include learning the ins and outs of how a statewide progressive political campaign is run. The primary focus of the fellowship will be field work and voter outreach. Our campaign is focusing on reaching as many voters as we can, but other aspects of campaign work can be explored upon fellow request. The time commitment is approximately 8-10 hours a week including at least one weekend shift required. We are committed to having an equitable environment where fellows feel included and essential to the campaign's direction. Students and young people from marginalized backgrounds are strongly encouraged to apply. Apply by filling out this Google Form.Email nick@isaacforvermont.com for any questions.
Compensation
A monthly stipend may be available to low-income and in-need Vermonters upon request. We can also offer academic credit or work study compensation if you put us in touch with your schools.